Cooperstown, Richfield Springs honor Vietnam-era 'hometown heroes' Robert Atwell and Paul Lent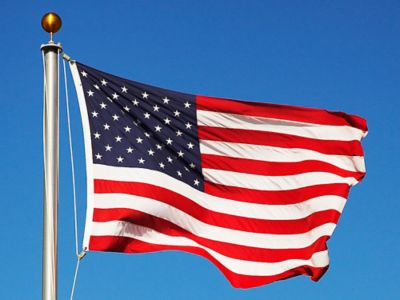 With a lakefront ceremony on Memorial Day, the Village of Cooperstown dedicates a memorial to Robert W. Atwell who, in 1968, became the only village resident to lose his life while fighting in the Vietnam War.
The memorial comes after hard work from Wayne T. Moakler and George Friend, who worked with Mayor Ellen Tillapaugh, the Village Board of Trustees, and Village Attorney Martin Tillapaugh to select an appropriate site – Cooperstown's Lakefront Park flag pole.
The ceremony begins at 1 p.m. on Monday, May 30, with comments from Mr. Atwell's sister, Neal Atwell Franklin, Mayor Tillapaugh, state Senator Peter Oberacker, and VFW Commander Floyd Bourne. The Cooperstown Ladies' Auxiliary will host a reception following the dedication.
Said Ms. Franklin, "As the sole remaining member of Bobby's immediate family, I would like to express my sincere gratitude to all of those who made this day possible. Many have dedicated themselves to this project for at least a year; thank you Mayor Tillapaugh, the Village of Cooperstown, the Rotary Club, the Lions Club, the VFW, the American Legion and the Ladies Auxiliary."
"A special thank you goes to all those who have dedicated their time and talent to this project but especially to Wayne Moakler for his initiative," she wrote. "May all who visit this memorial take a moment to reflect on Bobby's life of service as well as to the lives of the other 58,000 servicemen who died for their country."
Mr. Moakler said John Vella and the crew at Utica Sign and Graphics donated time and expertise to design the plaque, and Mitch Hotaling's village crew installed the foundation and steel pedestal. The Lions' Club, Rotary Club, Cooperstown VFW, and American Legion equally divided the cost of the plaque.
"As you can see," said Mr. Moakler, "over the last year, many teams and people worked together on this project."
Richfield Springs honors Lt. Col. Lent
Richfield Springs American Legion Post 616 recognizes Vietnam Veteran helicopter pilot and 1965 Richfield Springs High School graduate Lieutenant Colonel Paul Lent (retired) as part of the village's Memorial Day ceremonies on Monday, May 30.
"This homegrown hero spent two-and-one-half years in combat in Vietnam during some of the most intense fighting," the Post proudly proclaimed. "He was awarded the Legion of Merit medal, three Distinguished Flying Crosses, two Bronze Stars, two Meritorious Service Medals, five Air Medals with V Device for heroism in aerial fight against an armed enemy, 72 Air Medals, and three Army Commendation Medals."
Post 616 will honor Lt. Col. Lent – who died in 2016 and is buried in the National Cemetery at Fort Sam Houston with Military Honor – with a plaque describing his heroism in battle. The Memorial Day parade begins at 10:30, concluding at the Memorial Park with a ceremony to follow.
"As we all know, our Vietnam Veterans were not warmly welcomed coming home from the war and were often ridiculed for their service," Post 616 said in a statement. "We are hoping our local citizens and veterans will turn out for this recognition of one of our own and take pride in his or her own service for their community and country."
American Legion Post 616 invites veterans to stop by the Veterans Club after the ceremony to share military stories, memorabilia, and photos.
The Sons of American Legion annual chicken barbeque will be available beginning at noon; the Club's yearly raffle for 2022 is in progress with a new John Deere S140 riding lawn mower as the big prize.